FTM Top Surgery
Find FTM Surgeons & Top Surgery Info

Top Surgery is one of the most commonly performed gender reassignment surgeries available for FTM transsexuals. Top Surgery allows a trans man to live more comfortably, improving psychological and social functioning, and it may be the only surgical step that he takes in his transition.
Top surgery procedures include bilateral mastectomy (breast removal) and male chest contouring. The different types of top surgery include Double Incision (DI), Inverted-T or T-Anchor, Keyhole and Peri Areolar. Learn more about Top Surgery procedures »
Have Questions?
More and more insurance companies in the United States are accepting the medically necessity of FTM chest surgery and covering this procedure for transgender men. Here's what you need to know to get your surgery covered.
Find information about your surgery financing options, surgery grants and other ways to pay for FTM top surgery.
Medications and herbs contained in this list may contribute to excessive bleeding during and after your surgery and should be avoided.
Information about the best ways to treat top surgery scars and reduce their appearance.

Over 150 FTM Top Surgeries performed a year, based in the Philadelphia area.

Nationally-recognized expert in chest/breast surgery, New York City.

Since 2002, Dr. Steinwald has performed hundreds of FTM Top Surgeries.

Extensively trained, highly personalized care, world-class results.

The most sought-after Top Surgery surgeon in the Pacific NW.

Award-winning surgeon in San Francisco, dedicated to trans health.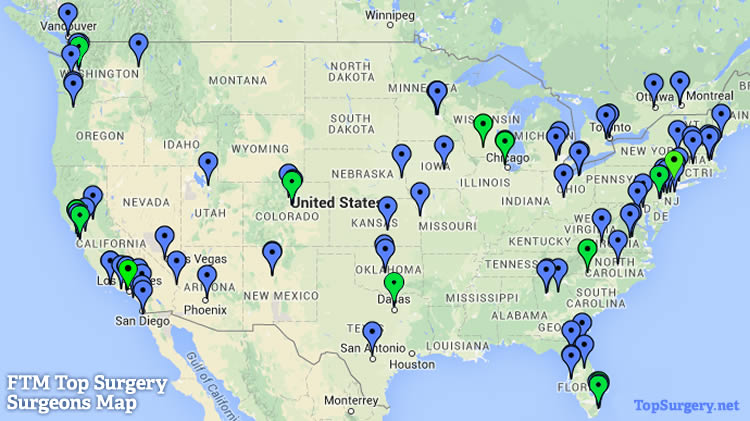 Browse Surgeons by U.S. State


Forum Discussions
Top Surgery Blog