Dr. Scott Mosser
San Francisco's Top Surgery Expert
Dr. Scott W. Mosser, MD, FACS is an award-winning plastic surgeon who offers FTM Top Surgery in San Francisco, California. Dr. Mosser is board certified by the American Board of Plastic Surgeons and is also a member of WPATH.
Dr. Mosser is an expert at performing several types of Top Surgery, such as Double Incision with nipple grafts, Peri-areolar, Keyhole, Inverted-T (aka T-Anchor) and Trans-areola with nipple reduction. He also offers Body Sculpting for trans men who would like to masculinize their body contour.
Top Surgery Costs
Top Surgery with Dr. Mosser costs between $8000 and $9000 USD. Final costs can only be determined with an in-person or virtual consultation. Fees include pre-op and post-op consultations, Dr. Mosser's fee, the anaesthesiologist's fee, facility and OR fees, and a post-op compression vest.
Dr. Mosser accepts insurance to cover FTM Top Surgery from a growing list of insurance companies, including:
Aetna (Student Services only)
Anthem (National and Calif)
Brown & Toland HMO
Health Net
Assurant
Blue Shield
Aetna National
Hills Physicians (HMO)
Excellus (Which is Blue Cross/Blue Shield of New York)
United Health Care
If you have insurance with another company, Dr. Mosser's staff may still be able to get your surgery covered. Please contact his office for more information.
Dr. Mosser also accepts CareCredit, a type of medical financing that works much like a credit card.
Consults with Dr. Mosser
Dr. Mosser provides FREE in-person or virtual consultations.
Wait times: Consultation - 2-3 weeks; Surgery - 1 month following consult.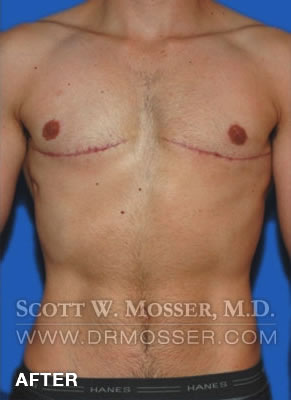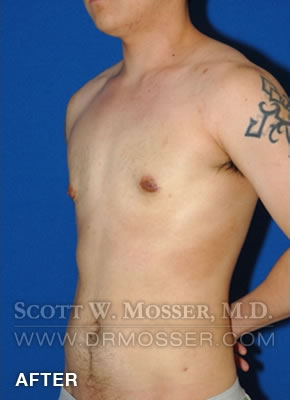 Eligibility for Top Surgery
Patients must be be in good physical and mental health.
Hormone therapy is not required.
Dr. Mosser uses informed consent and support letters from a mental health provider are not required.
Dr. Mosser will operate on minors with parental consent.