FTM Top Surgery in Florida
Florida became a hot bed for Top Surgery long before Charlotte, Philadelphia and New York City. Surgeons like Dr. Daniel Greenwald and Dr. Harold Reed were performing gender reassignment surgeries in Florida when few other surgeons in the country even knew what Top Surgery was. Today, there are many Florida surgeons in private practice performing Top Surgery, and both the University of Miami and the University of Florida have transgender surgery programs. With so many options, it's no surprise that trans men from all over the United States—and even from abroad—still make the trek to Florida's sunny shores for their Top Surgery experience.
Florida Medicaid covers Top Surgery but finding a surgeon who takes Medicaid can be a challenge. Try Dr. Bruce Mast at the University of Florida who has had success billing Medicaid for Top Surgery. How to proceed with Medicaid »
Medicare: If you need a surgeon in Florida who takes Medicare, contact the University of Miami and University of Florida transgender surgery programs.
Surgeons in Florida
Dr. Timothy Alexander, MD
Trans Surgery Florida
3862 Sheridan St.
Hollywood, Florida 33021
954-589-0722
www.transsurgeryflorida.com
18+ only.
More about Dr. Alexander »

Dr. Drew Schnitt, MD
1150 N 35th Ave., Suite 670
Hollywood, Florida 33021
888-352-3627
www.drewschnitt.com
Board-certified; accepts medical financing from American Medical Healthcare; will operate on minors; free consult.
More about Dr. Schnitt »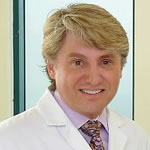 Dr. Russell Sassani, MD
Take Shape Plastic Surgery, PA
4161 N.W. 5th St., Suite 300
Plantation, Florida 33317
954-585-3800
www.takeshape.info
Board-certified; accepts insurance and CareCredit medical financing; free consult.
More about Dr. Sassani »
Did You Know?
Florida allows surgeons to practice without medical malpractice insurance. This means that a patient killed or injured by a careless, uninsured physician could potentially be left with little or no compensation for their damages, medical bills and lost wages.
---
Dr. Patrick L. Basile, MD
572 Jacksonville Dr.
Jacksonville, FL 32250
Dr. Daniel M. Calloway, MD
6000 B-1 Sawgrass Village Circle
Ponte Vedra Beach, Florida 32082
Dr. Timothy Fee, MD
Coastal Cosmetic Center
4063 Salisbury Rd. N., Suite #205
Jacksonville, Florida 32216
Dr. Thomas Fiala, MD
Fiala Aesthetics
220 East Central Pkwy., Suite 2020
Altamonte Springs, Florida 32701
Dr. Charles Garramone, DO
Aesthetic Plastic Surgery Institute
4725 SW 148TH Ave, Suite 202
Davie, Florida 33330
Dr. Daniel Greenwald, MD
Bayshore Plastic Surgery
1208 East Kennedy Blvd, #221
Tampa, Florida 33602
Dr. Bruce Mast, MD
UF Health Plastic Surgery and Aesthetics Center
4037 NW 86 Terrace, 3rd Floor
Gainesville, Florida 32606
Accepts insurance and Medicare.
Dr. John Obi, MD
3599 University Blvd. South, Suite 1600
Jacksonville, Florida 32216
Dr. Harold Reed, MD
1111 Kane Concourse, #311
Bay Harbor, Florida 33154
Dr. Richard Sadove, MD
Sadove Cosmetic Surgery
101 NW 75th Street, Suite 3
Gainesville, Florida 32607
Dr. Christopher Salgado, MD
University of Miami Center for Aesthetic and Corrective Genital Surgery
1120 NW 14th St., 4th Floor
Miami, Florida 33136
Accepts Medicare.
Dr. Harun Zekirovski
HZ Plastic Surgery
7575 Dr Phillips Blvd #10
Orlando, Florida 32819
---
Last updated: 09/20/17