Dr. Paul Steinwald
Pioneering FTM Top Surgery Surgeon
Dr. Paul Steinwald, MD is a double-board certified surgeon practicing in Denver, Colorado. Since 2002, Dr. Steinwald has performed hundreds of FTM Top Surgeries. He is known for pioneering the Inverted-T procedure, a method designed to preserve as much nipple/areola sensation as possible. Patients come from around the world to see Dr. Steinwald and to have this specific procedure done.
Please contact Dr. Steinwald for the most current pricing for FTM Top Surgery. Dr. Steinwald also offers Body Sculpting, a procedure designed to masculinize the contour of specific areas of the body, such as the hips, thighs and lower back. If Body Sculpting is performed along with Top Surgery, there's a discount of 10-20%.
Dr. Steinwald is double-board certified by the American Board of Plastic Surgery and the American Board of Surgery. He is a member of the American Society of Plastic Surgeons (ASPS) and the American Society for Aesthetic Plastic Surgery (ASAPS).
Dr. Steinwald performs surgeries at the practice's private, fully accredited Apex Surgical Facility, where state-of-the-art equipment, highly-trained surgical staff, and board-certified anesthesiologists are always used.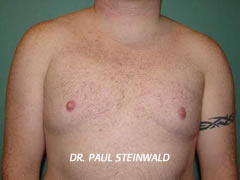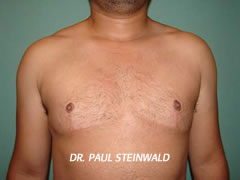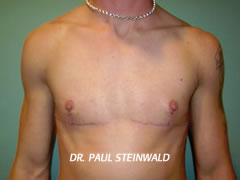 For Out of Town Clients
Ask about local hotel discounts

An overnight medical caregiver can be arranged.

Consults can take place the day of your surgery.

Patients must stay in town for at least one week post-op.
Frequently Asked Questions
Do I need a letter of recommendation from a psychologist?
Counseling and/or functioning in the male gender pre-operatively is highly recommended though not required.
I'm under 18. Can I still get Top Surgery?
With full parental consent, Dr. Steinwald will operate on minors aged 16 and 17.
I'm a smoker. Do I need to quit before Top Surgery?
Quitting is a very good idea but not required. However, no smoking at least 2 weeks before surgery and for at least 4 weeks post-operatively.
Booking Your Top Surgery
Contact Dr. Steinwald to schedule your FREE in-person, phone or Skype consultation.
Dr. Steinwald accepts cash, credit cards, and check. Medical financing via CareCredit is also accepted.

Dr. Steinwald does not accept insurance, Medicare or Medicaid at this time.
Have questions? Contact Dr. Steinwald here.