Dr. Scott Harris
FTM Top Surgery in Texas - No Drains!
Dr. Scott Harris is a board-certified Surgeon with extensive experience performing FTM Top Surgery in Texas. Known for his meticulous attention to detail, Dr. Harris offers a multiple methods of Top Surgery, including a technique for avoiding "dog ears" and a drains-free approach.
For many trans men, the common Double Incision method (with free nipple grafts) will be the right choice of Top Surgery procedure. For those who have more chest tissue around the sides of the chest, a modified Double Incision with Liposuction will be the procedure of choice. This method helps avoid "dog ears," which typically require revision surgery. Smaller-chested trans men will be suited to the Keyhole or Peri-areolar Top Surgery methods.
For several years now, patients have had great results with the drains-free method that Dr. Harris uses. Typically, patients have surgical drains after Top Surgery. Drains are plastic bulbs that collect blood and fluid that drains from the surgical site via a plastic tube. While drains are helpful they can also cause considerable discomfort. Dr. Harris and the surgeons at the American Institute for Plastic Surgery developed a new Top Surgery technique that eliminates the need for drains while maintaining great results.
Other surgeries offered by Dr. Harris: Facial Masculinization Surgery, Male Sculpting.
Dr. Harris performs surgery at the Surgery Center of Texas, a 20,000 sq. ft., fully accredited facility in Plano, Texas (30 minutes from DFW International Airport.) He also has privileges at three area hospitals.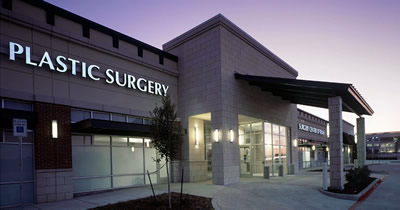 Consultations: Contact Dr. Harris to schedule your FREE in-person consultation. You can book your surgery date within 4-6 weeks of your consult.
Payment of Fees: Cash, credit card, and cashier's check are accepted. Medical financing via CareCredit is also accepted. Dr. Harris does not accept Medicare.
Surgery Requirements
Two letters: One from licensed therapist and if on HRT, one from physician who monitors hormones.