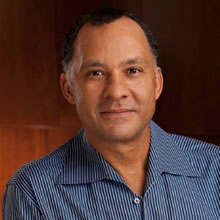 Dr. Miguel Delgado
Dr. Miguel Delgado, MD, FACS is a board-certified plastic surgeon in practice in the Bay Area since 1989. He is an internationally-recognized expert in Gynecomastia, or male breast reduction surgery. Over the years, many trans men have sought out Dr. Delgado to perform FTM Top Surgery because of his decades of experience in surgically sculpting breast tissue into a masculine chest.
Dr. Delgado is board-certified by the American Society of Plastic Surgeons (ASPS) and is a member of the American Society for Aesthetic Plastic Surgery (ASAPS). He is also a Fellow of the American College of Surgeons (FACS). Fellows are "board-certified surgeons whose education, training, professional qualifications, surgical competence, and ethical conduct are reviewed and consistent with the high standards of the ACS. Not all surgeons are accepted as Fellows."
A Novel Approach to Top Surgery
While the Double Incision Top Surgery procedure is ideally suited to many trans men, Dr. Delgado believes that excellent Top Surgery results can also be achieved with a less invasive approach. With its foundations in Gynecomastia surgery, Dr. Delgado's Two-Stage Top Surgery procedure offers a faster recovery and minimal scarring.
In the first surgery, he performs a double mastectomy using small keyhole incisions and a technique that maximizes skin contraction. Approximately four months later, Dr. Delgado performs a peri-areolar lift to remove any extra skin and re-position the nipple and areola. The result is a masculine-looking chest with minimal scarring. Those with a moderate chest size and good skin elasticity are good candidates for this procedure.
For those who aren't suited to Two-Stage Top Surgery, Dr. Delgado also has years of experience performing other types of Top Surgery, such as Keyhole, Peri-Areolar, and Double Incision with Nipple Grafts.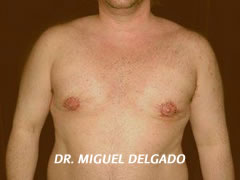 Two-Stage Top Surgery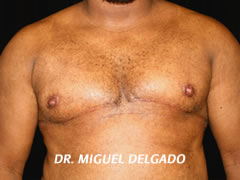 Double Incision w/ Nipple Grafts
Keyhole Top Surgery
Surgery Facility: Surgeries take place at Dr. Delgado's private, state-of-the-art surgery facility, the Marin Cosmetic Surgery Center, located next to the full service Novato Community Hospital.
Genderqueer and/or NOHO? No problem, Dr. Delgado does not require hormone therapy for Top Surgery patients.
Coming From Out of Town? Dr. Delgado offers a free travel package for Top Surgery patients, including:
Four night accommodation

Overnight care giver, if required

Travel Vouchers for SFO to Marin County

Free Shuttle from Hotel to Surgery Center
Steps to Booking Top Surgery:
Arrange your phone or in-person consultation at either of his Novato or San Francisco offices.

Arrange surgery financing: Delgado accepts VISA & MasterCard as well as CareCredit and insurance. (Dr. Delgado does not accept Medicare or state Medicaid.)

Secure a surgery date. (Dr. Delgado's wait list for a Top Surgery date is 8-12 weeks.)
---
Marin County Office:
165 Rowland Way Suite 300
Novato, California 94945
San Francisco Office:
450 Sutter Street Suite 2433
San Francisco, California 94108