Dr. Kamol Pansritum
Thailand's FTM Top Surgery Expert
Dr. Kamol Pansritum, MD is recognized as one of the most experienced Surgeons in the world who performs sex reassignment surgery, having completed more than 15,000 surgical procedures for trans men and women since 1997.
Dr. Kamol is board-certified and a member of several national medical associations in Thailand, and his expertise is backed by International standards level medical training.
Dr. Kamol is the Chief Plastic Surgeon at Kamol Hospital in Bangkok, Thailand. Kamol Hospital is a world-class, JCI-Accredited facility that is equipped with the latest in medical equipment and technology. Kamol Hospital's operating rooms, patient rooms and lobbies are all modern and spacious. Kamol Hospital also offers luxury recovery apartments, for the comfort, convenience and safety of being close to your surgeon, as well as airport transfers to and from Kamol Hospital.
Dr. Kamol performs the Keyhole, Peri-Areolar and Double Incision with free nipple grafts methods of FTM Top Surgery.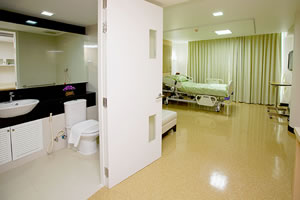 For trans men looking additional Female to Male Surgery, Dr. Kamol also offers: Hysterectomy, Metoidioplasty, Phalloplasty, Body Sculpting and Facial Masculinization Surgery (FMS.)
Consultations: Contact Dr. Kamol to arrange your in-person Top Surgery consultation. The consultation fee is $30 USD, and your surgery can be booked within days of your consultation.
Payment: Cash, all credit cards, wire transfer and Western Union are accepted.
Surgery Requirements:
Minimum age of 20. (For patients aged 18 & 19, parental consent is required.)
Good general health