Dr. Eric Emerson
North Carolina's FTM Top Surgeon
Dr. Eric T. Emerson, FACS, is a Board-Certified Plastic Surgeon with over 19 years experience specializing in breast and body surgery. Named "Best Plastic Surgeon" (Gaston Gazette 2008 Reader's Choice Awards), Dr. Emerson is a great choice for trans men seeking Top Surgery in the Carolinas region and eastern United States.
In addition to being a member of the World Professional Association for Transgender Health (WPATH), Dr. Emerson is also a member of the Charlotte Transgender Health Care Group, the American Society of Plastic Surgery, the North Carolina Medical Society and the Plastic Surgery Society of Great Charlotte, and is board-certified by the American Board of Plastic Surgery.
Dr. Emerson offers multiple methods of FTM Top Surgery: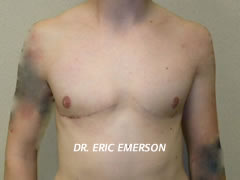 Double Incision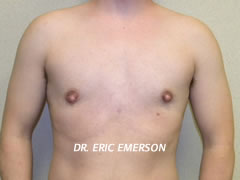 Peri-areolar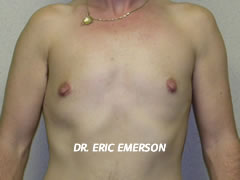 Keyhole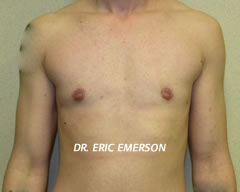 Keyhole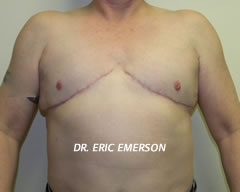 Double Incision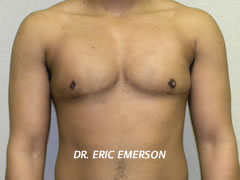 Double Incision
Dr. Emerson also performs Body Sculpting (Liposuction) for trans men who would like to further masculinize their body contour.
Arranging Your Surgery with Dr. Emerson:
Dr. Emerson is available for in-person consultations. Request a consult here.


Dr. Emerson is a member of WPATH and follows Standards of Care surgery guidelines. You will require a letter of recommendation from a psychologist or other mental health professional.


The wait time for a Top Surgery date is approximately 1-2 months following your in-person consultation.


Dr. Emerson accepts cash, credit card, CareCredit, and other financing options. He may accept insurance. Dr. Emerson does not accept Medicare.
---
Dr. Eric Emerson, MD, FACS
Piedmont Plastic Surgery and Dermatology
649 N. New Hope Rd.
Gastonia, North Carolina, 28054
Phone: 704-866-4005